---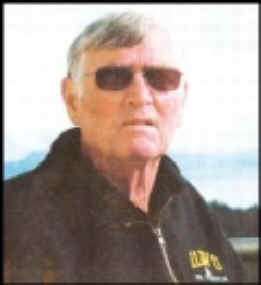 William Melville Fairbanks, Jr., my best friend, my soul mate, my partner, my lover, my husband, the better part of me, passed away peacefully at home on Sunday, March 24, 2013. He was born in San Francisco, CA on February 25, 1940. He was 73 years young.
Bill and his brother Jack had quite a tough time growing up but it made him a little more compassionate towards others. By the time he was living in Seattle his dad was a longshoreman so he became a longshoreman.
44 years on the waterfront, retiring in 2003, he was known as THE BEST crane operator on the Seattle waterfront. He could drive any of the old cranes; whirly, standing gear, swinging boom, gantry crane, Hitachi's. That was his passion.
In his younger years he loved to fish taking his kids on many fishing trips. He enjoyed traveling to many exotic fishing spots with his good friend Bill Marts. Later, with his wife Mary, they traveled the world taking trips to China, New Zealand, Australia, Fiji, Mexico, Canada, Alaska, many times to Hawaii, and all over the U.S. in their motor home.
Bill was blessed to have had two extraordinary women love him. The first, a high school sweetheart, was Susan Marts. They had 3 children, Curtis, Christopher, and Elizabeth. The second was Mary Fuller, whom he spent the last 25 years with. They lived in West Seattle and raised Mary's son Danny as his own. He was also step-dad to Donna, Mary's daughter.
Just 3 years ago Bill & Mary had their retirement home built on Horseshoe Lake. He loved the solitude and peace and quiet at the lake. He loved to feed the birds and could identify all that came to his feeders.
Bill was a man of few words but his family and friends always knew he loved them. Underneath his gruff exterior he was a man who loved deeply and felt immensely more than words could express. His dry sense of humor, his upside down smile, the twinkle in his eyes will be missed by all who were lucky enough to know him.
Bill is survived by his wife Mary Fuller, brother Jack Fairbanks, sister-in-law Di Fairbanks, Children Curtis and Andrea Fairbanks, Christopher and Tracy Fairbanks, Elizabeth Fairbanks, Daniel Philio, Donna Needles, his grandchildren Andrew and Haley Fairbanks, Chelsea Fairbanks, Brandon Fairbanks, Amber Fairbanks, Ryley Fairbanks, Allison Needles, Anthony Needles, his great-grandchildren Henry Fairbanks and Benjamin Fairbanks, and his many, many friends. He was well loved.
A celebration of Bill's life will be held on Sunday, April 28th at the Duwamish Longhouse from 2:00 pm to 8:00 pm. 4705 W. Marginal Way S.W., Seattle, WA 98106