---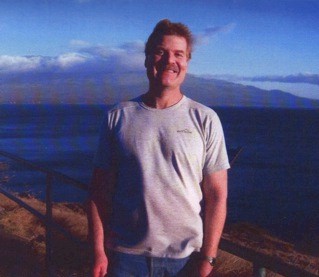 James Olav WALDEAN James Olav Waldean, 49, went to his eternal home on February 27, 2010. Born to Joe and Margrethe Waldean on March 10, 1960 in Seattle, Jim grew up in Ballard along with his older sister Karen. He belonged to the Ballard Youth Band.
Jim followed his father, becoming a longshoreman in the ILWU local 19 for the past 31 years. Jim and Joe also spent summers commercial fishing in Neah Bay. Jim enjoyed hiking, camping, and mountain biking.
He would jump on his bike to enjoy the outdoors and time with God. Most of all, Jim loved his family and time with them.He leaves behind his beloved wife, Valerie, and daughter, Brittany (Junior).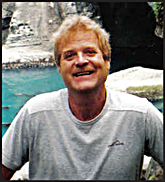 He also leaves his step-children; Brandon Baseler, Stefanie (Steve) Iblings, and Shawn Lumsden and step-grandchildren Jordan, Cody, and Isaiah Comer. Also his sister Karen (Arne) Haagensen, and niece Inga Waldean.
There to welcome him to his eternal home were his parents, Joe (who passed away in 2004) and Margrethe, who passed just 5 days before Jim. Jim's mother, Oline Margrethe (Sunde) Waldean went home to the Lord on February 22nd of this year in Notodden, Norway.
She had been a member of the Rock of Ages for many years. Margrethe was a devoted mother and wife, who spent many years as a nurse. Her many talents included rosemaling, knitting, crocheting and other Norwegian arts.
She loved to travel and visit her family. Most of all, she loved the Lord. Jim spent his life loving the Lord and was a beacon of God's glorious light, especially this past two years.
Jim glowed with the love of Jesus. He was joyful every day and loved to share the word, carrying his bible with him everywhere for such opportunities to arise. He had deep faith and peace in God's will.
Visitation will be held at Evergreen-Washelli Funeral Home (9am - 8pm), Friday March 5. A celebration of Jim's life will be held on Saturday March 6th at 11am at Rock of Ages Lutheran Brethren Church (70th & Greenwood) in Seattle.
Donations may be made to Group Health Hospice or the American Cancer Society . Friends and family are invited to share memories and sign the online guestbook at www.washelli.com.