---
David Eugene Vigil Sr., age 78, of Port Orchard, passed on 11/28/2013. He is survived by best friend & wife, Leatrice; sister, Pat; children: David Jr., Robert, Anthony, Vincent, Lori, Angelina, Terysa; 17 grandchildren and 6 great grandchildren.
Dave worked from age 13, joined the Marine Corp at 17 and served in the Korean War. In 1965 he became a Longshoreman at ILWU Local 19 until he retired in 1997.
Dave earned with hard work and dedication, his role as provider for the survival of his family and Country. 45 years of marriage, they lived by the motto "Communication~Honesty~Understanding~and Trust"& with his best friend beside him everything was possible!
Even though we can't see you Dad~we know you are forever with us in all we do! AN INJURY TO ONE IS AN INJURY TO ALL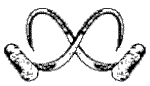 This unofficial site was created and is maintained by rank and file ILWU members
Labor Donated

©1998/2017 ilwu19.com
All Rights Reserved