---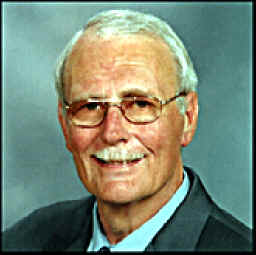 Robert Wilson VAUX, Jr. Robert Wilson Vaux, Jr., 63, of Bellevue died peacefully at Evergreen Hospice, Kirkland, WA on November 11, 2005. He was born in Seattle on September 29, 1942, attended West Seattle H.S. and the U. of W.
He served in the U.S. Army Signal Corp during the Vietnam War. Bob spent 38 years working at the Seattle waterfront as a marine clerk, serving as the Business Agent for the ILWU/Local 52 for eighteen years.
He was instrumental in negotiating quality contracts for his members. He was a strong supporter of the Harry Bridges Chair and Center for Labor Studies at the U of W. Bob especially enjoyed boating and salmon fishing.
He is survived by his wife, Kathryn, of twenty-two years, two brothers, Al (Vicki) and James (Jami) Vaux and one sister, Elizabeth Vaux, three nephews, Joseph, Richard and Jeffrey Vaux and one niece, Karen Sperry.
A Memorial Mass will be held at St. Madeleine Sophie Catholic Church, 4400 - 130th Pl. SE , Bellevue , on Saturday, November 26th. In lieu of flowers, donations may be sent to Small World Education Foundation, 5411 S. Quail Ridge Circle , Spokane , WA 99223-6370.