---
Jack Hardle Turner age 70 Passed 6/16/2012 in Holladay Utah .

Born 7/14/1941 in San Francisco to Jack Wiersdale Turner, and Margaret Mary Hardle Turner, Jack had a very strong work ethic as a longshoreman on the waterfront of Seattle ILWU Local 19 for 44 years. He was a crane operator, as was his father, lifting containers to and from ships and semi trucks.
Brothers Ron & Glen worked alongside Jack until he retired 12/2002. He loved to RV and jeep: a daredevil in Moab . Always joking & pulling pranks on loved ones, his humor will be greatly missed.

He is survived by his mother Margaret Sweat, brother Glen Turner, sister Leana Holderegger, and 9 nieces & nephews. He was preceded in death by his father Jack Wiersdale Turner, and brothers Richard and Ronald Turner.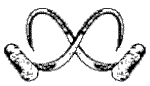 This unofficial site was created and is maintained by rank and file ILWU members
Labor Donated

©1998/2017 ilwu19.com
All Rights Reserved