---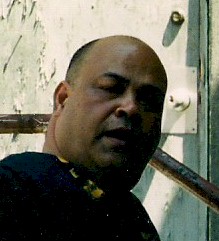 Thomas Daniel TOLMAN Age 52. Born 01/14/1954, Philippines; Returned home with honor 06/29/2006, Seattle. Beloved brother, uncle and friend. Longtime member of International Longshoremen & Warehousemen Local #19.
Thomas enjoyed barbecuing for the ILWU annual July 5th picnic called "Bloody Thursday." He loved the ILWU family and appreciated everything the Union has done for him and his family.
Do not give up the fight! He is survived by his Uncle Tony, Auntie Mac and Auntie Annie; brothers & sisters, Rose Mary, Victoria, Celso, Patrick and Dorothy; nieces & nephews, Jari, Peter, Adeo, Daniel, Angela, Joshua, Elizabeth, Jeff, Justin, Lucas, Grant and Maxwell; numerous grandnieces & grandnephews, cousins, brothers-in-law and sisters-in-law, as well as his beloved relatives in the Philippines.
There will be a Memorial Service held at Howden-Kennedy Funeral Home of West Seattle on Monday, July 3rd. Graveside Services will be at Holyrood Catholic Cemetery, Shoreline on Wednesday, July 5th.