---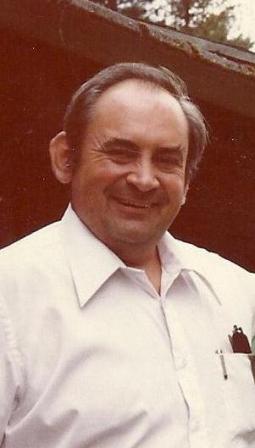 Robert Miller Smith died at the age of 74, January 31, 2013. Born in Seattle in 1938, he lived here his entire life. He worked  for Boeing and then as a longshoreman/crane operator at the Port of Seattle and was a member of ILWU #19. He loved trains, trains, airplanes and trains, and, he did it his way.
Robert is survived by his wife of 40 years, Nancy Diane, sons Eric, Brian, and David; grandchildren Trevor, Jesse, Christina, Jack, Carter, Ellista, Evalie, Malia, Marcail, and Chalyse. Services will be held February 9th at 11am at Westside Four Square Church 11452 26th Ave SW Seattle , WA 98146  

Letter From Nancy Smith; Greetings to all of you who have so thoughtfully supported me after Bob's passing several months ago. I felt you'd like to know what has happened with his extensive collection of railroad memorabilia and "books" About 80 of Bobs 3-ring binders have been donated to the railroad museum in Snohomish, Wash through Dan, a lifelong longshore friend.
A friend from Centralia took about 20 binders; you would have thought it was an early Christmas for him! Bob's sons, David, Eric and Brian, are still going through the balance of his engines, books, pictures, etc.
Bob's other interest was space. About two month ago, John, another railroader who is now also into rockets, and knew about Bob's interest, offered to send some of Bob's ashes up the next time his group were firing their rockets.
I gave him a couple of ounces; for a brief shining moment, Bob was on his way. The ashes did not enter space and continue on. That's too expensive and the paperwork is tremendous. When they came down, John left them at a Railroad Crossing somewhere in Washington.
Most of Bobs ashes were taken to the cabin he built 40 years ago outside of Hansville, some went to the tracks in Georgetown, where he spent many happy hours watching trains roll through town. I am leaving for Colorado Aug 1st by train.
I'll be sprinkling some of Bob's ashes as close as I can get to Silverton or Durango. A big thank you to Paul A. for helping me thru the maze of reservations and tickets for this trip! Thank you, again, for your calls, visits, cards and emails.
You've warmed my heart by your caring, given me cause to laugh at Bob stories I'd never heard, and generally helped me to get through a difficult time just a bit easier.
Please stay in touch!
Nancy