---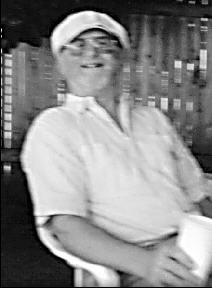 Rusty passed away suddenly of a heart attack. Rusty was born to Robert and Shirley Sebers in Everett, Washington. He attended school at Cascade High School and then joined the Navy in 1965-1967. After the Navy Rusty went to work from 1967-2005 as a longshoreman for Local 32 and then Local 19 in Seattle, Washington. Rusty lived life to the fullest and by his own rules. He enjoyed cooking, hunting, fishing, golfing and his many friends.
Rusty was preceded in death by his loving mother, Shirley Sebers; and his life long friends, Hal Applin and Jamie Boland. He leaves behind his father, Robert D. Sebers; his sisters, Randy Mayers (Bill) and Laurie Bangerter (Larry); daughters, Michele Allen and Marissa Sebers (Howard); grandchildren, Loren, Lindsey, Miranda and Shayla; nieces, Autumn and Baily; nephew, Don Montague (Lori); and his companion, Carol Udman.
He is loved by all of us and will be greatly missed by all of his family and friends.
A Celebration of his life will take place, on December 5, at the VFW, 2711 Oaks Ave, Everett.