---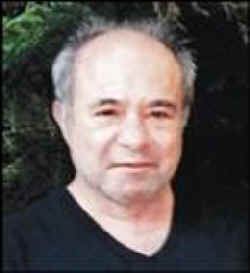 Our beloved husband, father, brother, uncle, cousin, and friend passed away on July 28th, 2015 due to throat and lung cancer. Michael Frank Russo was born on January 27th, 1943 in Glendale, California to Frank John Russo and Gloria Jane (Knierim) Russo.

Mike was about 5 years old when his beloved stepdad, Jerry Ackerman came into his life. By the time Mike was a young adult, Jerry had become more of a friend and mentor to him. He helped guide Mike, keep him out of trouble, and helped him to become a merchant Seaman, like himself.

During a break from shipping out, Mike went to EWSC in Cheney, Washington and received a degree in Sociology in 1972. Then in 1978, Mike and his wife, Shirlee, welcomed their only child, Allison, into the world.
Mike was very proud of his daughter Allison, and he and Shirlee were looking forward to taking a road trip to New York next year to see their daughter graduate from Cornell Medical School. Mike and Shirlee were married twice; from 1971-2000, and then from 2006 until his death.

Being away from his family was difficult for Mike. Fortunately, in the mid-1980s, Mike was able to get into the Seattle ILWU local 19 Longshoreman's union, and he was always very grateful for his job and for the people that he met and worked with. Mike was a hard worker, having worked almost continuously since his first job at age 15, working at G. O. Guy Drugstore, stocking shelves.

Some of Mike's interests were; cooking, prowling thrift stores and antique shops, film noir, collecting old tin toys, old movie posters, vintage photos, Indian artifacts, and weird kitchen gadgets.

Mike was predeceased by his Grandfather: Virgil T. Knierim, Uncle: Ted Knierim, Parents and Stepdad, Jerry Ackerman.

He is survived by his Wife: Shirlee, Daughter: Allison, and Sister: Sharon Adamski (John). Nieces; Liza Lee (Eric), Sara Satterlee (Mike), and Susie Arnold, Cousins; Barb (Knierim) Roberson and Tracy (Knierim) Ritzer, as well as several great nieces and nephews, and his childhood friend: Dan Flynn.