---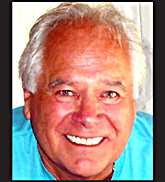 Joseph Anthony ROSS Jr. Joe was born on July 11, 1945 in Anacortes, WA to Evelyn (Paulson) and Joe Ross, Sr. He passed away on November 18, 2010. He is survived by his wife, Kim, and his two younger brothers; John and Chuck, his son, Cody and step-children; Damien, Lanae, Casey, and Kailey. 
Joe will be missed greatly by his cat, Mozart, and his best little buddy, Ethen. Joe graduated from West Seattle High in 1963. He served his country proudly as a member of the US Coast Guard. Joe spent 43 years as a dedicated Local 19 and 98 longshoreman, he and his brother John were known as the "Dynamic Duo" on the waterfront. He retired in 2007 leaving a legacy defined by leadership and hard work.
Joe enjoyed golfing and traveling; especially the many road trips he and Kim shared. He also cherished the time spent at home with those who loved him.Joe will be remembered by many, forgotten by none.
Services will be held on Saturday, December 4, at 11:00 a.m. at the Salvation Army Church in White Center, 9020 16th Ave SW Seattle, 98146 with a memorial of his life to follow. In lieu of flowers, please make a donation to the Salvation Army in Joe's name. Visit Joe's online guestbook at www.mem.com "Unless you're the lead dog, the view is always the same."