---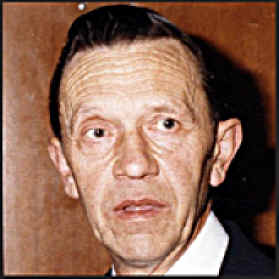 Jack C. REIHING Daddy passed away June 2, 2008 surrounded by his family. A longtime resident of Seattle, Daddy worked as a Longshoreman for the Pacific Maritime Association for 32 years, several years for ILWU Local 19 and then as a Foreman for ILWU Local 98. Daddy retired proudly in 1989. In his spare time, Daddy was an avid sports fan and followed the USC Trojans football team and Detroit Tigers baseball team religiously.
As a Trojan and Tiger fan, Daddy could quote any statistic with ease and loved to talk sports with everyone. Throughout his life, Daddy's hobbies included woodworking, collecting coins and stamps, but his main hobby and passion was model railroading as he enjoyed collecting O-Gauge trains with his son Ron. As a father, grandfather, great grandfather and friend, Daddy was a fairly private person devoted to his family. He was loyal till the end and loved by all.
He will be greatly missed. Daddy is preceded in death by his wife Rhoda to whom he was married to for 45 years and his son Randy. He is survived by his three children, Ron, Rita (Craig) and Rhonda (Vern) four grandchildren, Todd (Brenda), Richard, Dan and Dianne as well as his only great grandson, Jack Charles Reihing II, his namesake.
Viewing will be held on June 5, 2008 at Evergreen-Washelli Funeral Home. A Funeral Service will be held at Evergreen-Washelli Funeral Home on Friday, June 6, 2008 at 12:00 PM. Graveside service will follow at Evergreen Memorial Park.