---
Jeannie Marie (Corbin) NUTT Jeannie Marie (Corbin) Nutt passed peacefully at home on April 14th, 2012. She was born February 15th in Moses Lake, Washington to Francis "Red" and Patricia. She was 57 years "young". Jeannie was a proud Longshoreman, Local 19 member and retired after 25 years due to cancer.
She is survived by her husband Michael Nutt, children Tricia Singer and Michelle Nutt, son in law Brett Singer and grandchildren Shelby and Mitchell. Jeannie also leaves behind her mother Patricia Williams, two siblings and the best friend a girl could ever have, Cheryl Dillinger.
Jeannie was feisty, spontaneous, loved to shop and never passed up a good sale. She enjoyed long drives, preparing for the next holiday meal and surprising her family with her ever changing hair color.
She was sincerely loved and friended by many and will be deeply missed although her love and spirit remains in our hearts. A celebration in her honor was  held  Sunday, April 22.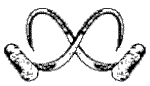 This unofficial site was created and is maintained by rank and file ILWU members
Labor Donated

©1998/2017 ilwu19.com
All Rights Reserved