---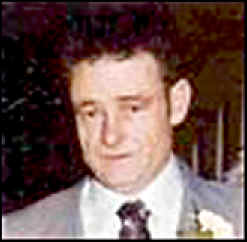 Roy Jerome MURRAY Passed on 10/13/07 after suffering a stroke and pneumonia. Roy was born 12/1/24 in Irwinville , GA. After the early death of his father his mother held the family together while successfully raising Roy and his three other siblings. Roy followed his brother, John into the the US Navy and served in WWII in the Pacific.
He later joined the Merchant Marines and sailed all over the world. You only had to ask him about his travels and his eyes would sparkle with the memories. Roy loved to travel back home to GA and visit with friends and family, in particular his cousin, Bobbie and her husband, Bill. Dad worked for Fisher Flour Mill and in 1957 joined the International Longshore and Warehouseman's Union (ILWU) Local 19. Dad retired in 1985 after a serious on the job injury.
Roy married Monita (Chickie) Monroe in 1953 and later raised 12 children in their West Seattle home. 8 of their own and 4 they considered their own. No child was ever turned away. Even in his last days, Dad was surrounded by his wife, kids, grandkids, and great great-grandkids up to the moment of his passing.
Roy was preceded in death by his father, James Edgar, mother, Effie May, brother, John, sister, Jo, daughter, Debbie, son, Monte, grandson, Andy, and grandbaby, Dale. He is survived by his sister, Ethel, wife, Monita "Chickie", sons, Roger (Elise), James, Bryan (Anna), Kelly, Jaywan (Song), Bill and daughters, Janice (Jim), Audrey (Robert), Tina, Diane (Ross), and Ann. Roy had 33 grandkids and 15 great-grandkids and many other kinfolk.
The family would like to then the staff of Swedish, Mount St. Vincent, and the Kenney Home. Thank you also to all the ILWU members who have expressed their condolences and fond memories of Dad.
Those who knew him have described him a "stellar" man, a storyteller, easygoing, and someone who will be greatly missed. A Memorial Service will be held on Sat., 10/20/07. at Forest Lawn Funeral Home, 6701 30th Ave. SW. A reception will follow at Delridge Community Center, 4501 Delridge Way SW.


This unofficial site was created and is maintained by rank and file ILWU members
Labor Donated

©1998/2017 ilwu19.com
All Rights Reserved