---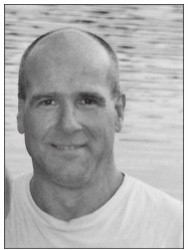 Monte Layne Methven was born on May 29, 1959, in Everett, WA. He passed away October 24, 2014. He was a Cascade High School graduate. After graduation Monte worked as a Longshoreman for 35 years in Seattle. He had such pride being a member of the Local 19. Monte had a passion for football, basketball, and baseball. He participated in these sports from a young age through high school.
In adulthood he belonged to a men's softball league which he enjoyed. The outdoors was another pastime he shared with family and friends.
Monte is preceded in death by his father, Jerry Methven and grandparents, Joffrie and Dorothy Frye and Robert and Evelyn Methven.
Monte is survived by his daughters, Chelsea and Brittany; grandchildren, Dylan, Brecken, Liam, and Laith; mother, Arloa; brothers, Mitchell (Barbie) and Marlin and sister, Marcy (Doug); nieces and nephews, Bailey, Madison, Colton, and Brady. There will be a celebration of life on November 7, 2014 at Rockin'M BBQ 1215 80th St SW Everett, WA.