---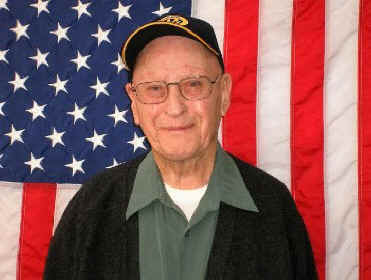 Kenneth G. ("Kenny") Maurice passed away on Monday, September 14 2015 at the age of 96. He was born March 28, 1919 in Minneapolis and raised in Annondale, Minnesota. Sadly, he was predeceased by his three children: Margaret Ann Smith, Kenneth Michael Maurice and George Patrick Maurice and 6 of his 7 siblings.
He is survived by his wife Alice, step-children Susan Caruso, Gayle Fairweather and David Farebrother, 7 grandchildren and numerous nieces, nephews and family members. Ken was a retired member of the International Longshoremen and Warehouse Union, ILWU Local 52.
Ken loved his hunting trips with his brothers, nephews and friends.
He enjoyed growing herbs and veggies and puttering around in his garden. He liked to jump in the car for a road trip with Alice, especially if it involved visiting grandchildren and casinos. He enjoyed telling funny stories to his grandkids to get them to laugh and did it often.
Ken served both in the Civilian Conservation Corps and in the U.S. Army during World War II, where one of his proudest moments was the privilege of being part of the escort detail that transported the remains of President Franklin Delano Roosevelt from Fort Benning, Georgia to Warm Springs.
Ken was a family man who lit up the room with his smile whenever he saw a loved one. He was quiet, gentle, generous and funny. He was much loved and will be greatly missed.