---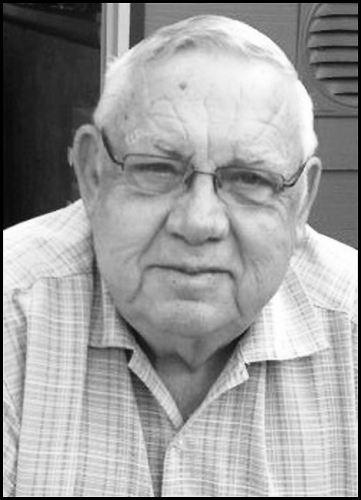 Robert Mackner, known to all as "Bob," age 83, passed away peacefully on Thursday, September 22, 2016. Bob was born in Detroit Lakes, Minnesota on July 12, 1933 to Joseph and Edna Mackner.
He moved to Skykomish, Wash. as a young boy and was one of twelve graduates from Skykomish High School in 1952. Bob married Charlotte "Skip" Mackner, on April 10, 1953, and together they raised four children. The family resided in Everett, Washington until they moved to Seattle (Ballard) in 1967. Bob worked for the Great Northern Railroad during his younger years.
After owning Nicky's Tavern in Ballard for a short time, he went to work on Seattle's waterfront for ILWU as a supervisor in local 52 from October, 1965 to July, 1997. He was a hard-working man and supported his family with pride.
Bob was a devoted and generous son, brother, uncle, cousin, husband, father, grandfather, and great-grandfather. Those who knew him best know how passionate he was about cooking and food, his union, his politics, his religion, and of course, his favorite sports teams – Go Huskies and Seahawks!
Throughout the years, Bob could be found at Port Susan, Husky Stadium, watching Seahawks with his granddaughter, or at a nearby golf course with his golfing buddies. Bob also loved shopping, especially at Costco – "Go big or go home," was his motto.
After retirement, Bob and his wife purchased a second home in their hometown of Skykomish where he served as a member of the Skykomish School Board. He was actively involved in many community service projects and committees. He and his wife were honored with the titles of Mr. and Mrs. Skykomish.
Recently, Bob resided at Fairwinds Brighton Court in Lynnwood and Brookdale in Mill Creek, Wash. Here he was able to meet new friends and enjoy retirement living at its best. He could often be found at the casino, joying riding with family and friends, or exploring the area in his scooter.
Bob joins his wife, family and friends in heaven and leaves behind his sister, Dorothy Kahle; his son, John Mackner; his daughters, Sheree Mackner and Jackie Peters; his daughters-in-law, Rosalie Weber and Carroll Mackner; his son-in-law, Frank Peters; his grandchildren, Chontelle Mackner, Michael Peters, Matthew Peters, and Molly Mackner-Keirstead; and his great-grandchildren, Elizabeth Mackner-Brunk and Ethan Keirstead.
A Celebration of Life will be held at Edmonds Yacht Club, 326 Admiral Way, Edmonds, WA 98020, on Sunday, October 2, 2016, from 1-5 p.m. In lieu of flowers, please make donations to the Skykomish School District, 105 North 6th Street, Skykomish, WA 98288.


This unofficial site was created and is maintained by rank and file ILWU members
Labor Donated

©1998/2017 ilwu19.com
All Rights Reserved