---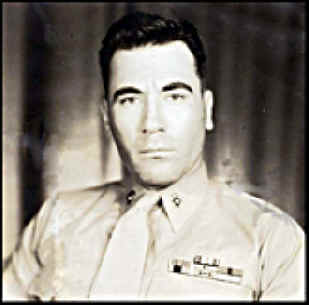 Thomas F. LYONS After a short illness, Thomas F. Lyons, II passed away peacefully at the Sunrise of Lynnwood Assisted Care facility early in the morning on September 26, 2007. His loving wife of 44 years, Anne Teiko Lyons had preceded him in death.
He is survived by his children: Ann Kain, her husband, Christopher, and three children, Justin, Lucas, and Dylan; Frances Sahlbach and her two children, Amanda and Michael; Clyde Lyons; and Margaret Henry, her husband, Ferris, and her two children, Ian and Ethan.
Thomas is also survived by his brother, Francis Raymond Lyons, Jr. and his wife, Jeanne from South Carolina and nephews, Rt. Rev. Francis R. Lyons, III, Thomas Paul Lyons, and niece, Christa Lyons Bowles. Thomas graduated from Georgetown Prepatory School, Rockville, MD in 1947 and attended University of Iowa.
He played freshman football under Dr. Eddie Anderson, one of the 7 Mules of Notre Dame. In 1949, Thomas joined the Marines, 1st Regiment, Able Company, and served under Colonel Chesty Puller. Thomas did two tours in Korea and was awarded a Silver Star and three Purple Hearts. Upon return to the USA, he joined the San Francisco ILWU in 1962 under Harry Bridges then transferred his allegiance to the Seattle ILWU.
Thomas resided in Edmonds, Washington for 30 years. Thomas was the son of the late Francis R. Lyons of Chicago and Josephine McMullen, and was born in Pittsburgh, PA on July 12, 1928. His father was Vice President and General Manager of DeMets Candies and Chairman of the Board of the Chicago Tuberculosis Sanitarium.
We are grateful to the staff at Sunrise of Lynnwood Assisted Care facility for our Dad. A Rosary will be held on Sunday, September 30th, at 7:00 p.m. at Beck's Funeral Home, 405 - 5th Avenue S, Edmonds, WA 98020. A Funeral Mass will be held on Monday, October 1st, 2007, 10:30 a.m. at St. Pius X Catholic Church, 22209 - 58th Ave. W, Mountlake Terrace. Interment at Holyrood Cemetery following the service.
We love you, Dad.