---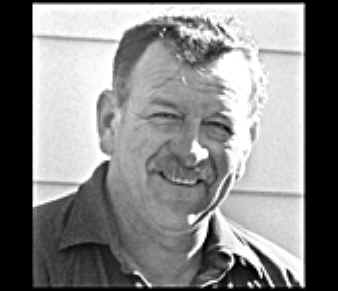 Robert Dalton Pawsey LINDSEY III Died at his home on Bainbridge Island , WA on May 21, 2003 after a long illness. He was 66 years old. He was born in Ketchikan, Alaska on March 20, 1937. 
He was of Tsimshian (Alaska Native) descent, of the Killer Whale and Wolf clans. He attended school in Ketchikan until joining the U.S. Marine Corps in 1955 during the Korean conflict.
He returned to Ketchikan where he met and married his wife of 42 years, Caroline Nelson Lindsey. Bob worked in the commercial fisheries industry before moving to Bainbridge in 1962.
He joined the International Longshore and Warehousemen's Union in 1963 and was a well known figure on the Seattle waterfront; serving the union in many capacities including several terms as president of Seattle Local #19 and as a member of the west coast contract negotiations team.
During his tenure, he was honored for his commitment to the development of Global Gateway North, establishing an on-dock rail operations for American Presidents Line and expanding the Port of Seattle 's ability to compete with other U.S. cargo destinations.
He was a dedicated voice for the union and was actively involved in attracting major cruise lines to the Port of Seattle . Bob was active in youth sports activities on Bainbridge Island, serving as a Little League coach and the organization's president, and served as a referee for the island's Pee Wee Football program during the 1970s.
He was an active member of the Republican party, serving as precinct committeeman, and was appointed sergeant at arms by former Governor Dan Evans during the Republican National convention in Seattle.
He will be remembered for his loyalty and dedication to whatever cause he championed, his sense of humor and fondness for giving nicknames to those he cared for, and for his devotion to his family.
He was preceded in death by his parents Gerald and Alvina Pawsey, his adoptive parents Katie and Rollie Lindsey and his brother Gary Pawsey. He is survived by his wife, Caroline; sons and daughters-in-law Bob and Karen Lindsey of Bainbridge Island and Mike and Ruby Patterson of Poulsbo and daughter and son-in-law Patti and Charles Mackey of Ketchikan, Alaska.
He is also survived by grandchildren Ashley and Erin Lindsey, Lauren and Hannah Patterson and Kevin and Cameron Mackey. He is also survived by sisters Loretta Stewart, Janice Hanson and Shari Dodge; brothers Randy and Pat Lindsey and numerous cousins, nephews and nieces.
He was especially fond of his cousin Kathy Dalton Joseph of Ketchikan.
A private memorial for family is planned and a celebration of his life will take place on the 4th of July at his Bainbridge Island home. The family requests memorial contributions be dedicated to the Harry Bridges Chair and Center for Labor Studies at the University of Washington 's College of Arts and Sciences, Box 353560 , Seattle , WA 98195-3560.