---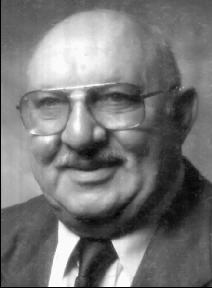 Frank A. Lecker, Jr. passed away December 30, 2008. He was born on February 1, 1923 in PeEll, WA to Frank A and Bernadine Lawrence Lecker. He married Nadine Speer on February 1, 1961 in Seattle, WA.
He serviced in the US Army Air Crop during WWII in the European theater. He worked as a logger and on the Seattle Waterfront as a longshoreman, retiring in 1984 from PMA-ILWU Local 52.
He enjoyed fishing, gardening, visiting with his friends and being with his family. He is survived by his three sons, Mark, Marty and Mike (Annette); five grandchildren and one great-granddaughter. He is also survived by his brother Roy, of Arizona.
The family would like to express appreciation to the staff of Bethany at Pacific for their tender care of Frank. A viewing will be held from 11 a.m. to 1 p.m., Saturday, January 3, 2009, at Acacia funeral home in Bothell, WA. A graveside service will be held at 2 p.m. at Evergreen Washelli in Seattle.
Frank, rest in peace until we meet again