---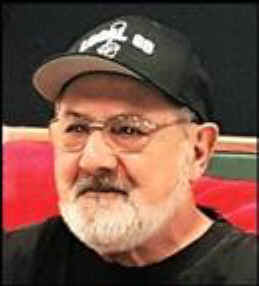 William Edwad Kendall passed away unexpectedly on March 10, 2016 surrounded by his loved ones. He was born of English and Samish Indian decent. Born to Edward and Nadine Kendall, he was the oldest of 5 children.
Preceded in death by his middle brother Bob. He leaves behind his wife Michelle, sister Mary (Eric), brother Steve (Patty), sister Debbie, step-son Richard, 3 step-grandchildren, 5 nieces, 2 nephews and 6 great-nieces and nephews.

Bill was born and raised in Seattle. At a young age he developed a love for baseball and continued his passion for the sport of softball well into his later years. Bill also loved watching hockey, his many fishing trips to Canada, and singing his beloved Canadian National anthem.

Bill followed in his father's footsteps by becoming a ILWU longshoreman, Local 19 in 1968 and after many years advanced to a foreman in local 98. His job became his life and he developed a fierce work ethic as a devout union man.
Bill gained respect from any and all who had the opportunity to work with him. His generosity had no limits, without hesitation he would help anyone in need. Fortunate were those who were blessed to experience his love and generosity. Last but not least.... his sense of humor could not be matched. He could make you laugh even when you were not wanting to!