---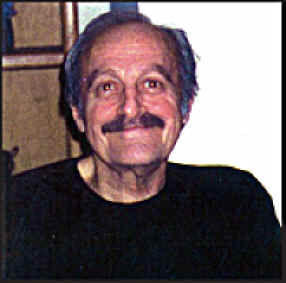 Joseph Anton JURICH Our loving father, grandfather and brother left us on July 30, 2008. Surviving are his son, Steven (Brenda) and grandchildren, Calvin and Kasey of Spokane; daughters Patricia of Lynnwood and Katherine (Ibrahim) of Naples, Florida; sisters Sallie Fingarson, Mountlake Terrace, Susan Garvin, Warren, Ohio, Joyce Sorenson, Kirkland, Marla Kelly (Dick), Poulsbo, Julie Pappe (John), Bothell, Marcie Vitalich, Sacramento, California, and Angie Bosch (Jim), Seattle. Joe was predeceased by his mother, Elsie Vitalich and his father, Joseph Jurich.
Joe was born August 3, 1936 in Seattle . He grew up in the area he loved, Ballard. He was the only boy in the midst of seven sisters, a little brother to three of them and a big brother to four of them.
Joe joined the Air Force when he was 18 and when his term of enlistment ended, spent his working years first in Alaska with the King Crab Industry, then as a Longshoreman on the Seattle Docks. He was very proud of being a member of ILWU Local 19 for 32 years and the plaque he received commemorating it.
Although Joe spent the last nine years of his life in a wheelchair, unable to care completely for himself, we marveled at how well he coped with the change in his life. He adjusted to the way the "cards were dealt", rarely complained and still had that sparkle in his eyes to the end. He looked forward to each visit which always included lottery scratch tickets.
They were the first thing he asked for. Didn't win the million like he planned on, but the anticipation was reward enough. Joe will always be remembered as a care-free, fun loving and generous soul who would do anything asked of him.
He had fond memories of buying a brand new Corvette in his younger years and even took his grandmother with him on a trip to Idaho . How many young men would take their grandmother on a road trip in a brand new Corvette?
Joe spent his last few years being watched over, now it is his turn to watch over us. Joe left us peacefully nine years to the day he became a resident of Spada House.
We will always be grateful for the tender, loving care provided by Joseph Spada, all his caregivers and his wonderful physician, Dr. Woo. As Joe requested, he will be cremated with his ashes placed in Puget Sound.