---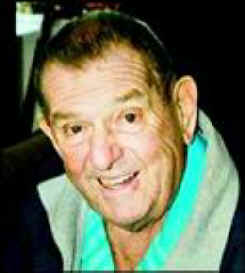 Donald H. Johnson, 84, of Federal Way, passed away August 11, 2015. He was born in Puyallup on February 23, 1931, and graduated from Sumner H.S. in 1949. Don was married to Barbara; together they had two daughters; Susan and Sheryl.

Don served in the U.S. Navy for 4 years during the Korean War. Afterward he spent several years as a volunteer fire fighter in Sumner. He retired from the ILWU local #52, after 31 years. Don enjoyed spending time with his family at Crescent Bar and Ocean Shores.

Don is survived by his wife, daughters; Susan Lind (David), and Sheryl Sigafoos (Steve). Along with three grandchildren; Kristi Sigafoos, Mike Sigafoos, and Carolyn Waliany (Ray); 2 great grandchildren, his brother Thomas D. Johnson (Paula), and many nieces and nephews.

Donations can be made in Don's name to: Quincy Animal Shelter or Tacoma Humane Society.