---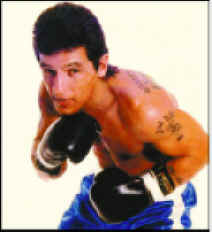 Born in Seattle, WA on July 9, 1948 to parents Joe Toro "Seattle's Godfather of Boxing" and Blanche Toro. Jesse left us peacefully in the comfort of his home on June 28, 2012 surrounded by his family.

Jesse spent his childhood growing up in the Greenlake neighborhood of Seattle. In 1964, at the age of 15 he boxed in the Golden Gloves and he graduated from Lincoln High School in 1966. While in high school, Jesse attended Edison Technical College to become a welder.
At the age of 17 he enlisted in the United States Naval Reserve. His skill of welding helped him to excel in the US Navy and he was assigned to Special Services by his captain. Jesse also put on boxing shows "Smokers" for all the troops.
Jesse was honorably discharged from the US Navy on October 10, 1969. At the age of 21 he turned Pro and became well known as the fighter "Emerald City Raging Bull." After retiring from boxing, he established his own roofing company "Purple Rain Roofing."
He joined the ILWU as a Casual in 1969. Jesse became a member of the "B" Pool in 1980 and then became an "A" Man in 1985. He was promoted to a Foreman in 2005 and officially retired from the ILWU in 2009.

Jesse met his amazing wife Theresa in 1984 and they were married in 1987. With his incredible work ethic, Jesse did an amazing job showing his children a fine example of a hard worker. Everyone he worked with always had the kindest things to say about him.
He loved his wife and his children more then words could ever express. He taught us to appreciate everyday we had together and to never go to sleep mad, because we never knew how long we would have together. Jesse loved all of his lifelong friends, especially his Brother's in the 3rd Rail.

Jesse had an amazing love for fishing, gardening, watching boxing matches, going to the Pike Place Market, Car Shows and visiting Ross Lake . He especially loved spending time with all his beautiful grandbabies. His dogs Ruby, Bella, Precious and Ali Bear will always have a special place in his heart.

Jesse is survived by his wife Theresa Toro and his six children Anthony Toro ( Crystal , Toby, Noelle and soon to be grandchild), Maria Toro, Jesse Toro JR (Maddy Jo), Rachel Crites ( Chad and Bodee Houston), Tina Jenssen (Chris, Hayden James and soon to be granddaughter Lucy Marie) and Joseph Toro. He is also survived by his brothers and sisters Joe, David, Sylvia, Rita, Blanche, Matt, Jimmy and by many nieces and nephews.

Jesse was predeceased by his father Joe Toro, mother Blanche Toro and brother John Toro. We know he is having an amazing time in Heaven with them now, especially with his brother John and best friend John John.

We will always remember and love "The Real Jesse James."

Special thanks to Evergreen Hospice Care for their care and compassion during this difficult time. Funeral services will be held on July 6, 2012 at 12pm at Butterworth-Arthur Wright Chapel, Burial to follow at Mt. Pleasant Cemetery. Reception afterwards in the Columbarium of the funeral home.