---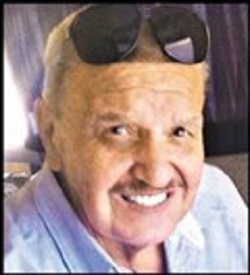 Kristian Bendig Jacobson, age 74, passed away peacefully on May 13, 2017 surrounded by his family after a long illness. Kris was born in West Seattle in 1942. He grew up with his two brothers, Skip and Carl, and his sister Connie. He attended Holy Rosary School, O'Dea High School, West Seattle High School and Western Washington University. He spent his youth hunting pheasant, deer (and even bear hunting from rare sightings in Burien!), fishing and playing sports.
A talented athlete, his team won the Connie Mack Baseball World Series in 1960. Kris also loved and excelled at the game of golf and back in the day Fred Couples was actually his caddy!! Kristian spent his life following in his father's footsteps working at the Port of Seattle as a longshoreman (ILWU local 19 crane operator). Kris was a man of legend and always the center of incredible beloved stories. Kris was also a man of faith and of family.

Preceded in death by father Henry Jacobson, mother Gerda (Monsen) Jacobson and brother Skip. He is survived by his wife Karen (Jorgensen) Jacobson, and his daughters and sons-in-law Amy and Patrick McDonald and Mia and Nick Sten, sister-in-law Robin (Miller) Jacobson, brother and sister-in-law Carl and Lis Jacobson and sister and brother-in-law Connie and Duke Snyder. A favorite uncle to Jessaca, Samantha, Scott, David, Mark, Heidi and Bret. The best Papa to grandchildren Lucy, Ada, Daisy and Carter.

A celebration of his life will be held on June 24 at West Seattle's Holy Rosary School, 4142 42nd Ave SW, between 11:00 AM and 1:00 PM. Memorials to Seattle Children's Hospital are preferred in lieu of flowers.
---