---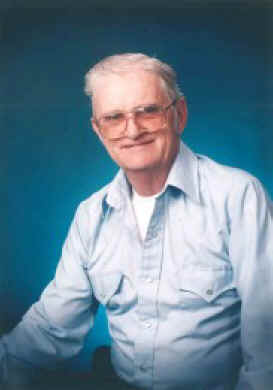 Edward Alva HOPPER Beloved husband and father, passed from this world on Friday, July 14th after a lengthy struggle with heart disease. He was born in White Center, Washington on April 19, 1921; the only child of Charles and Bernice Hopper.
Edward is survived by his wife, Frances, of 60 years; and four children, Richard Hopper of Tukwila, WA, Sandra Burt of Olalla, WA, Deborah Jacobson of Renton, WA, and Charles Hopper of Graham, WA. He was preceded in death by his daughter, Scherryl Ulrich of Federal Way, WA.
He has 20 grandchildren and 30 great-grandchildren. Edward loved his family above all else and enjoyed many outdoor activities including fishing, hunting, camping and Golfing.
At the age of 82 he was especially proud of the hole in one he shot at Riverbend Golf Course in Kent, where he played on a senior men's league.
For most of his adult life he worked as a longshoreman on the docks of Seattle. He was a long time member of the ILWU, Local 98 and retired from Seattle Stevedore Company in 1983. 
Ed was a very generous and giving man to those in need; never asking for anything in return but loving the good feeling he got just from being able to help. If you wish to honor the memory of Ed, please carry on his good works and perform one unheralded act of kindness for someone else. And then, enjoy the wonderful feeling that comes with it! Perhaps he will be watching and say ''Way to go!''.