---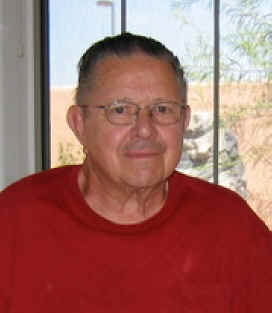 Gale Charles Groves, 86, of Sun City, AZ died August 10th, 2015. He was born August 31, 1928 in Seattle, WA. He was a loving husband and is survived by his wife, Kathleen. He is also survived by two sons, Glen and David, and preceded in death by a son Gary and daughter Jeanine, all from Seattle , WA . Gale died from complications of a hip fracture after a fall.
During WWII Gale spent several years as a seaman in the Merchant Marines then later served in the U.S. army. Gale retired after working 43 years for the ILWU-PMA Longshore local 52 out of Seattle, WA .
Gale was an avid fisherman spending countless hours over the years fishing the Pacific ocean, Columbia river, Puget Sound and San Juan Islands to name a few. Salmon, halibut and crab fishing were among his many hours of joy and preparing them for the dinner table was his natural talent. Upon retiring he and his wife enjoyed full-time RV traveling across country until finally settling in the desert southwest for the past 23 plus years.
He will be greatly missed by his family and friends.