---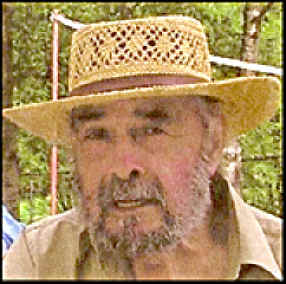 Peter GALLARDO Peter Gallardo experienced more in his life than most could ever dream of. Gallardo died unexpectedly of heart failure at the Providence Everett Medical Center on March 24 2007.
A longshoreman in the I.L.W.U. local 19 at the Port of Seattle for over half a century, Gallardo was considered a legend on the waterfront. His son, Tony Gallardo and his two grandsons, Aaron and Mathew Gallardo continue his legacy on the docks. Gallardo was a fighter; not only for the union but also for his children's future and for his long held political views.
Gallardo was a connoisseur of life. He was a chef, a musician, an enthusiast of antiquity, a craftsman and a student of many languages. Gallardo was born on September 7, 1913 in Alamosa Colorado. He is preceded in death by wife, Agnes Gallardo, son, Peter Gallardo, Jr. and daughter, Sarita Gallardo.
He is survived by his sons, Tony, Adrian, Pierre, Tito, and Joseph Gallardo, and his daughters, Maria Codiga, Linda Vedoy and Cinda Schuster and by many grandchildren and great grandchildren. Services were held April 14 at the Bauer Funeral Chapel in Snohomish.