---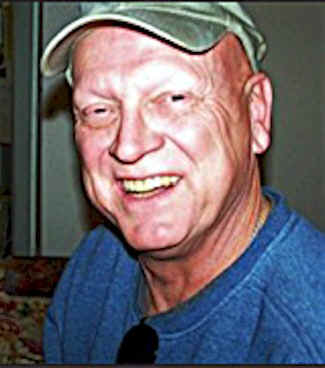 Russell Patrick William Everitt, 61, died after a brief illness at his home in South Bend, WA on Tuesday August 9th,, surrounded by his close family and friends.
He was born in Raymond, WA on March 4th, 1950, the son of Robert G Everitt, Sr. and Rosemary (Bozley) Everitt. He spent his early childhood in South Bend, and moved to Seattle in 1958, where he remained until his retirement, when he returned to his beloved South Bend. Russ graduated from Evergreen High School in 1968.
In May of 1969 he enlisted in the United States Army and then continued on to Green River Community College and received his Forestry Technology Degree in 1975.
Soon after, Russ worked as a Forestry Tech for Weyerhaeuser and he fought wildfires for the Forestry Service before becoming a longshoreman for ILWU Local #19. He retired in 2006.
He was an avid outdoorsman who loved hunting, fishing, clam digging and picking mushrooms. Although he may have exhibited a tough exterior, he was known by his family and friends to be a gentle giant with a huge, generous heart.
His sentimental nature was evident by his actions and his mischievous spirit was expressed with a sense of fun. There was never a dull moment when Russ was around.
He is survived by his wife Maria Everitt, 5 daughters (LuAnn Arnold (fiancé Brent Strong), Margrette Ellen Everitt (partner William Swan), Erin (husband Matt) Everitt-Boynton, Janaina Lindoso, Debora Lindoso; 10 grandchildren; 2 great grandchildren; 4 brothers (Robert G. (Claire) Everitt, Jr. (local 52), Greg Everitt, Laurence (Becky) Salme, Maury Everitt; 1 sister Rosanne (Darrell) Harrison and 1st wife Lizabeth Anne Macias (Everitt) Hoptowit and a large extended family.He was predeceased by his parents, 2nd wife Gretchen Smith-Everitt and step-father Kenneth Salme.
In lieu of flowers, memorials for Russell may be made to Alcoholics Anonymous/ South Bend Group (Raymond Federal Bank in South Bend), American Cancer Society or any Domestic Violence Foundation.