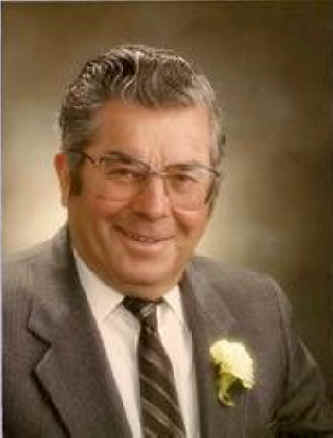 Paul Conner, an orphan who grew to serve as a popular state legislator on the North Olympic Peninsula for 35 years, has died. Mr. Conner, 82, died Sunday of complications from pneumonia, his daughter-in-law, Christy Conner, said Monday. Mr. Conner, a Democrat, first was elected to the state House of Representatives in 1957 and peaked in the late 1970s when he served as House majority whip, House caucus chairman and chairman of the House Transportation Committee.
During his 18 years in the lower house, Mr. Conner was in the forefront of the successful battle to remove tolls on the Hood Canal Bridge . He also steered legislation authorizing year-round state ferry service between Port Townsend and Keystone, and helped draft a $29 million salmon enhancement program.
Letters to constituents He often wrote folksy letters to constituents on their birthdays, a 1992 Peninsula Daily News article said. Mr. Conner was appointed to a seat in the state Senate in 1975, and he subsequently served four terms. He won both the 1980 and 1984 elections by landslides, but won the 1988 election by only 445 votes.
Mr. Conner chose not to seek re-election in 1992. Mr. Conner, born June 6, 1925, and orphaned, was raised by several Port Angeles families. He always said that experience had given him the strong desire to return the community's generosity from his childhood years through public service.
"The community up here took me in and made sure I was cared for," he told the PDN in 1992. "That left a lasting impression on me all my adult life." Mr. Conner attended Port Angeles ' Roosevelt High School , graduating in 1943, and was a Merchant Marine during World War II.
He was a radioman, and his ship served in various task force convoys in the Pacific. It followed Army Gen. Douglas MacArthur and the Navy battleship USS Missouri into Tokyo Bay to receive the Japanese surrender in 1945. PUD, longshoreman work Outside his part-time legislative work, Mr. Conner worked for the Clallam County Public Utility District and later as a longshoreman in the International Long­shore­men's Union Local 27, both in Port Angeles , before he retired in 1990.
In a 1978 longshore accident, Mr. Conner fell 32 feet to the bottom of a log ship, cracking his skull and leaving him in a coma for six weeks. He recovered and returned to work — both on the docks and in the state Senate. In 2002, Mr. Conner entered Swedish Medical Center in Seattle to undergo triple-bypass heart surgery, but was up and walking the day after the surgery.
He married his wife of 59 years, Thelma, on Nov. 10, 1948, in Port Angeles . Eagles Hall of Fame Mr. Conner, who was a member and officer of the Fraternal Order of Eagles for many years, was inducted into the Washington State Eagles Hall of Fame in 2001. He was also a member of Toastmasters International, the National Conference of State Legislatures, Veterans of Foreign Wars and the Elks lodges in Sequim and Port Angeles .
Mr. Conner is survived by his wife; four children, Edward Conner of Chimacum, Paula Smith of Poulsbo, Karen Fink of Sequim and Kevin Conner of Olympia ; and an adopted daughter, Sheri. He is also survived by 15 grandchildren and five great-grandchildren.