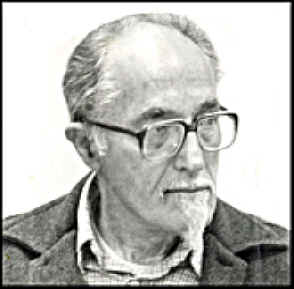 Del CASTLE Born October 22, 1915 in Spokane , Del Castle died on September 12th, 2006 after 90 eventful years, most of it working for the rights of working people as a union activist. Del graduated from Broadview High School in Seattle and the University of Washington .
Despite his intellectual credentials, he turned to blue collar jobs, working in lumber mills, railroad yards, steelmills, shipyards and longshoring. In the 1930's he first became involved in union organizing, participating in strikes with the Sawmill and Timber Workers Union and an early farmworkers union. In 1937, as co-chair of the King County Workers Alliance he helped organize a two week occupation of the King County Council chambers by hundreds of the unemployed seeking benefits.
In 1942 he was elected secretary of the Shipscaler's Union . After WWII, he organized lumberworkers in Aberdeen . In 1947 he married Pearl Albino, then an actress with the new Seattle Repertory Theater. They would live together for 52 years and build a loving and creative home for their two daughters and one granddaughter.
During the Korean War, Del was active in the anti-war movement, as he would be later during our invasions of Vietnam and Iraq . In 1957, Del became a longshoreman, joining the ILWU, Local 19. He served on the Executive Board from 1963 until he retired in 1980. He was elected to one term as secretary of Local 19 in 1975.
Following his retirement, he served as editor of the Rusty Hook, the newsletter for retired longshore workers, until, at age 89, he felt it was time to step down. Del will be remembered for his feisty courage, his warm sense of humor and the intellectual companionship and challenge he provided for so many of his friends.
Del is survived by his daughters, Candis Castle and Kevin Castle and his granddaughter, Kelly Scott. Remembrances may be made to the ILWU, Local 19 Christmas for Kids Fund, 3440 E. Marginal Way