---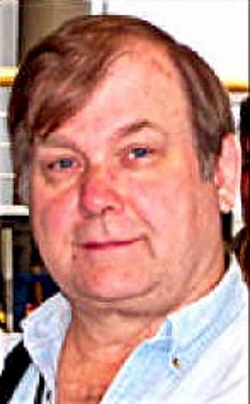 Butch BOWMAN He was born Chester Orville Bowman, Jr. on May 13, 1943 in Chanute, Kansas but from the very beginning was always known as Butch. He lived in many places growing up but returned to Chanute, graduating from high school there.
Later, he served a tour of duty in Vietnam as a paratrooper (173rd Airborne). In 1969 he joined the ILWU as a longshoreman. It changed his life forever; he had found his place in the world.
Butch had a strong work ethic and was naturally adept at operating machinery. He was a member of ILWU local 19 for thirty-eight years. He loved his job and was an expert at operating the crane. He trained others to drive crane too, here and abroad. He owned horses most of his life and had a way with them. He seemed to speak their language. He was kind and generous.
He was always ready to help others. Butch had a wonderful sense of humor and a constant twinkle in his eye. He was an extraordinary man. He appreciated the good in people, Butch looked for the good in people. On May 10, riding his motorcycle with his friends on a sunny day, a tragic accident took him away from us much too soon.
He died with his friends surrounding him, comforting him. He is survived by his wife, Teresa Lewis, his son's mother, Elaine Bowman, son, Darrin Bowman, daughters, Kesa Mueller and Teren Mueller, mother, Delores Payne, daughter-in-law, Hope Bowman, and granddaughter, Brooke Bowman. Brothers, Ricki Rector, Mike Bowman, Terry Bowman, Jerry Bowman, Troy Bowman, and Tom Diebolt. Sisters, Vicki Howell and Sheila Davis. And friends, many many friends. Butch was loved.
---