---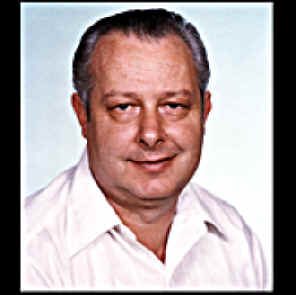 Charles Lennon BLACK, Jr. Charles was known by different names - Chuck, Charlie, Honey, Dad, Papa, grandpa and grandpapa. He went home to be with the Lord peacefully on May 22, 2007 surrounded by his loving wife and children. He was born to Charles Lennon Black, Sr. and Bessie Campbell on May 13, 1931 in Olympia Washington.
He moved to Seattle as a child. As a young man, he enlisted in the Navy serving his country with Military Honors in the Navy along side both his brothers. On June 4, 1955 he was united in marriage to Wilma L. Grimm. Dad's interests included bird watching, sports, golf, bowling, cribbage, and TV traveling. Playing pool was his favorite lifelong passion and had great joy in teaching his family.
He was a lifelong longshoreman belonging to I.L.W.U. Local 19 and 52, and worked on the waterfront for over 40 years. He loved both his job and friends on the waterfront. Dad was the kind of man who made sure that his family and friends were well taken care of. He always reached out to the less fortunate. His big o'heart will be deeply missed, although he will be in our hearts forever.
Charles is survived by his devoted and dedicated wife, Wilma; daughter, Linda Swift (Richard); sons, John (Barbara) and Michael (Kelly); grandchildren - Matthew (Serena), John, Natalie, Mallory, Elsie, Joseph and Lee; brothers - Sam & Ken, sisters - Sheila Wilkes & Cheri McDonald, as well as extended family and innumerable friends.
Visitation will be held at Evergreen Washelli on Friday, May 25, 2007 from 1:00 - 8:00 p.m. and Saturday, May 26, 2007 from 9:00 - 11:30 a.m. A Memorial Service and Reception celebrating Dad's Life will be held on Saturday, May 26, 2007 at 3:00 p.m. at Westminster Community Church at 14550 Westminster Way North in Shoreline, Washington 98133. In lieu of flowers, memorials can be made to Westminster Community Church missions.
---