---
War on the Waterfront
Support the Wharfies!!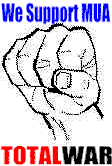 Ships Dump Hot Cargo Before Reaching the Port of LA!
The Columbus Queensland arrived in the port of LA with no scab loaded cargo on Friday June 5. Patricks & the MUA have confirmed that the Scab-cargo no longer remains on the ship. Since the Columbus Canada victory, the shipping companies have discharged their hot cargo rather than face angry mobs on the waterfront of the West Coast of the Americas.
---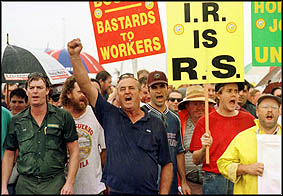 ---
News