---
Longshore / Teamster Solidarity

Owners-Operators And Drivers Have Been
Exploited For Too Long
It's Time For A Change!
Clear the Air!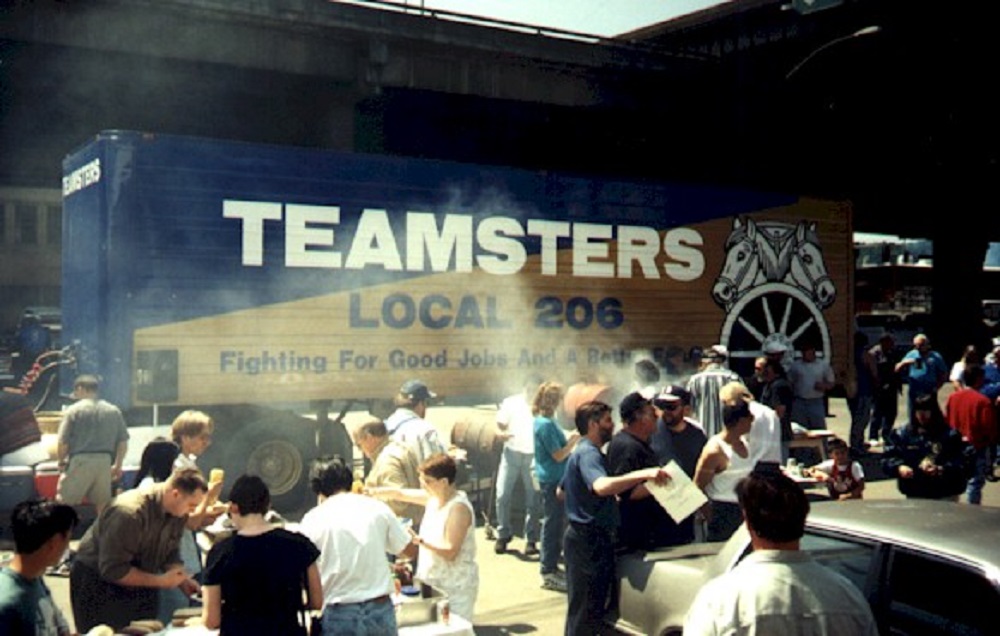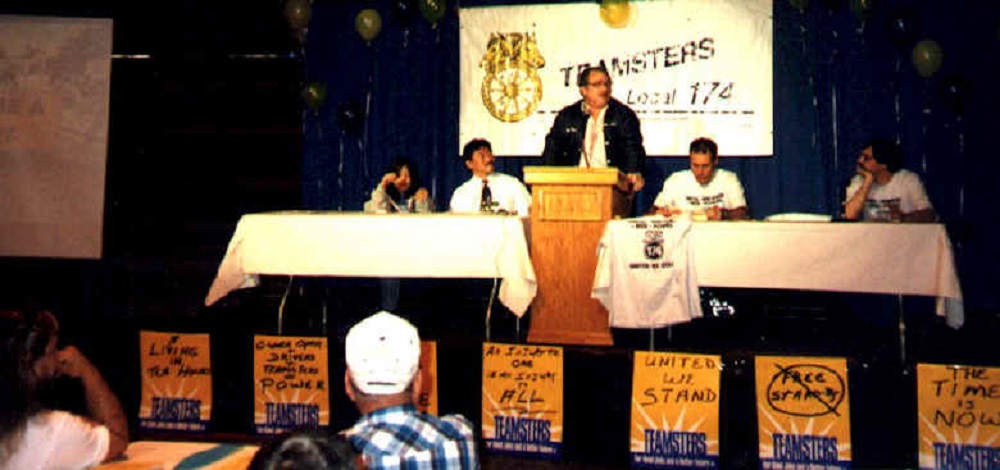 ---
ILA + Teamsters + ILWU = Wall to Wall Union !!!!

Truckers are the least paid hardest working labor group on the waterfront. Rumor has it some empty runs pay as little as $27.00 before expenses. We must show the truckers our support and stop the animosity between us.
The bosses want to keep us divided. Do not succumb to this! This webpage is available to drivers who wish to communicate. Tell us your beef's and concerns. We want to know what's on your mind. The idea is to get people to understand that truckers and longshore are not enemies. In fact we're natural allies. Solidarity begins with understanding.

---
The article below was taken from the Rank and File newsletter
"The Waterfront Worker" printed in the 1930's
Unity of Longshoremen, Seamen, and Teamsters
Past experience on the Frisco waterfront has shown that in any fight against the shipowners by the longshoremen, the stand the teamsters and seamen take play a deciding part.
If we succeed in winning support of the teamsters and seamen, the winning of any strike is a certainty. We must therefore, from the beginning reach the teamsters and seamen with our aims and connect these with their own problems.
Only by taking an interest in the problems and grievances of the teamsters and seamen and giving them our support whenever they need it, we can win them over to our side.
From the Waterfront Worker
March 1933
---
---
This page was created to show Longshore Rank and File support for the Teamsters